Your health is important to us
Special times require special measures:
Together with the MOC Veranstaltungscenter München we have developed officially coordinated hygiene and infection protection standards for all visitors, exhibitors and employees, so that you can feel completely safe at the ABC-Salon. Together against Corona!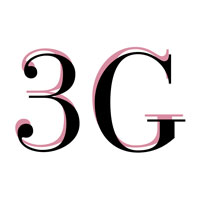 3G-Rule
Admission to the fair is only for trade visitors who have tested negative, vaccinated or recovered.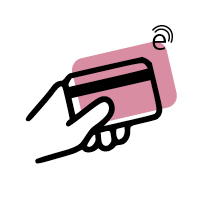 e-tickets
The trade visitor registration takes place exclusively online as well as for a specific day and time slot. This will prevent gatherings of too many visitors in the entrance area.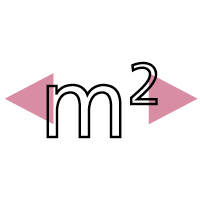 Enough space for all
The exhibition center offers enough space for all trade visitors. With a quick admission thanks to e-tickets, spacious entrance and waiting areas, wide corridors in the halls and clear routes, the minimum distances can be maintained.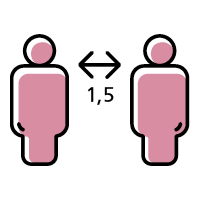 We like you best from a distance
Please make sure to observe the proven 1.5 metre minimum distance to other trade fair participants both in the corridors and in the showrooms. Our distance markers and the route guides offer you orientation.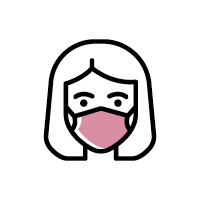 Mouth-nose protection – to protect all
As you know it from shopping centres or public transport: Please wear a mouth-nose covering on the entire exhibition grounds in order to protect all fair participants. Upon arrival, please note the obligation to wear mouth-nose covering on public transport.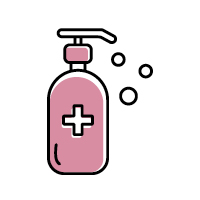 Hygiene is ensured
In all areas, sufficient disinfectant dispensers for hand hygiene are available to the fair participants. All exposed surfaces are regularly cleaned and disinfected by us.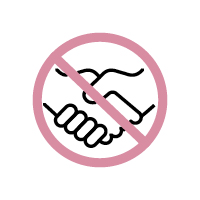 Contact without body contact
Please refrain from shaking hands and body contact during your visit to the fair.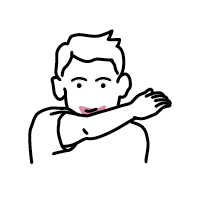 Health and etiquette
If you should experience symptoms of a cold or influenza in advance to the fair, we ask you to refrain from your visit or to be represented by colleagues to protect all fair participants! Otherwise, the AHA rule applies: Please sneeze or cough in the crook of the arm, preferably with a minimum distance of 1.5 meters and away from other people.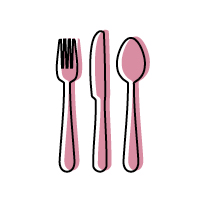 How the gastronomy works
On the catering area, the general rules of gastronomy apply which you already know: Please register and do not remove your mouth-nose covering until you have taken your seats.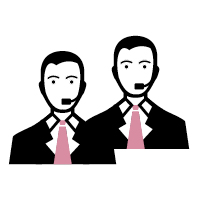 Safety first!
Our service and security personnel ensure that visitor gatherings are avoided and that the general hygiene and distance rules are observed. For your protection and for a carefree trade fair experience.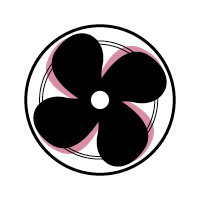 Fresh air in the halls
In the exhibition halls, the ventilation systems regularly exchange air with fresh air. The quality of the newly introduced air corresponds to the outdoor air.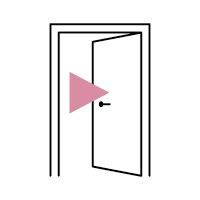 Open doors
Where possible, we will open all door systems between the halls and to the outdoor area for you, so that you can enter without contact.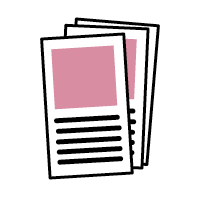 At the ABC-Salon, we will provide you with information material about the trade fair as usual. Feel free to help yourself, but please do not put the material back.